Fencing Solutions from a Reliable Fence Company
When it comes to securing your property and enhancing its aesthetics, turn to 805 Fence Company for reliable fencing solutions. As a trusted Fence Company, we pride ourselves on delivering competitive services that not only meet but exceed our customers' expectations. Our dedicated team is committed to providing satisfaction through top-notch craftsmanship and a wide range of fencing options. At 805 Fence Company, we understand the importance of a secure and visually appealing property, and that's why we offer fencing solutions tailored to your needs. Choose 805 Fence Company for a reliable partner in achieving the perfect balance of security and aesthetics for your outdoor spaces.
Quick Service Request
Free Fence Estimate
805 Fence Company
Residential, Commercial, and Industrial Fence Contractor
At 805 Fence Company, we're not just in the business of installing fences; we're in the business of changing perspectives and redefining what quality means. In everything we do, we believe in challenging the status quo, because it's not just about fences; it's about the security, safety, and trust we provide.
You might wonder, "Why does it matter?" Well, that's what this is all about – the "why." The why is the heartbeat of our company. It's the driving force behind our beautifully designed, structurally sound, and incredibly durable fences. It's the reason we're dedicated to securing what matters most to you.
Why do we do what we do? It's simple – we make reliable fences, but it goes beyond that. We want to make your world a safer, more secure place. We want to ensure your property is protected, and your peace of mind is never compromised. Understanding "why" we do it is essential, and we're excited to share our story with you.
Join us on this journey as we explore the values and purpose that have shaped our company's history and continue to drive us forward.
Fence and Gate Services
24 Hour Service
Additional Services
Fencing Near Me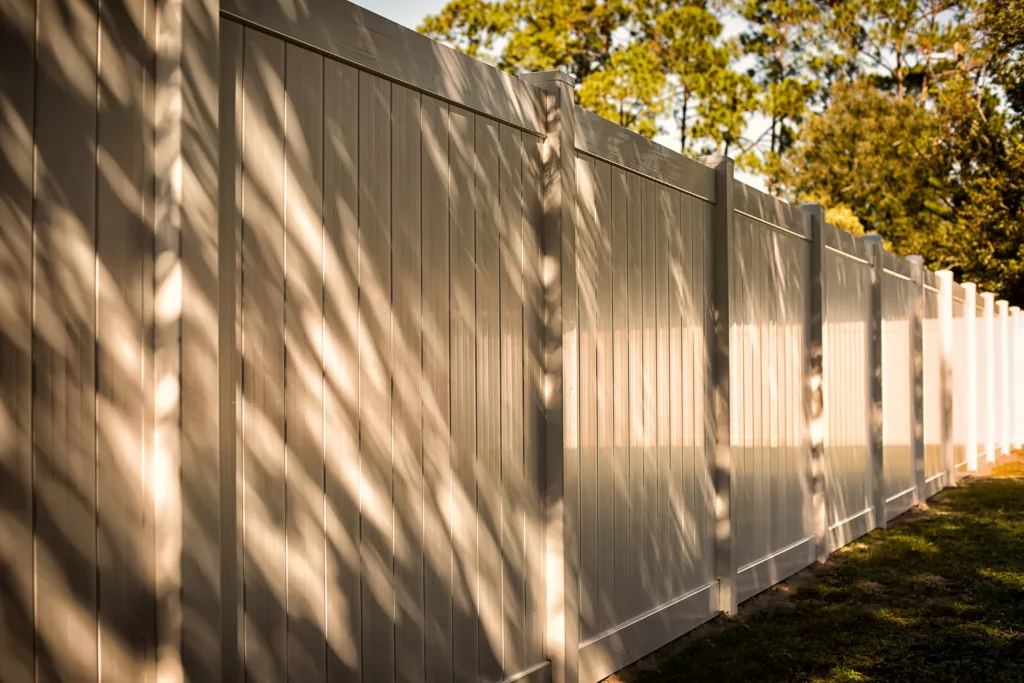 Why Choose Us
Why We're The Top Fence Contractor in California
We Are Fence Company Who Cares, And it Shows
It's also backed by our reviews
Incredible service from them!! From design to installation, they exceeded expectations. Professional, creative, and truly customer-focused. My new Vinyl fence is a masterpiece. Highly recommend!
Absolutely thrilled with the outstanding service from 805 Fence Company! I can't praise them enough. Professional, efficient, and my new fence looks fantastic. Highly recommend!
Before I called 805 Fence Company, all I knew is that I needed a fence replaced. When I met with the crew they provided options that I didn't even know where available. Now, not only do I have a fence to keep my dogs in and unwanted guest out, I have a beautiful new fence that blends in with my landscape.
805 Fence Company installed an automated driveway gate on my property in North Oxnard. I couldn't be happier with the results. Great price, great people, great communication.
Don't Know What To Start With?
What Can I Expect From a Typical Fence Installation Process?
We strive to be the best fence contractor in California. From the start of all of our projects until completion, we show dedication to our customers. When you call 805 Fence Company, a professional team will visit your property to assess the layout and scope of work. During the assessment, we will discuss the type of fence you want and provide you with a quote.
Once you have accepted the quote and agreed to move forward with the project, we will secure any necessary permits before the project begins. To prepare the ground for the fence installation, our team will remove any existing fencing, trees, or roots. We will then install the fence using posts, panels, gates, and other necessary materials.
Once the fence is installed, we ensure it is properly secured in place. We then inspect the fence to ensure it is up to code and meets all safety and quality standards. With 805 Fence Company, you can rest assured that the job will be done right the first time, every time.
Are There Any Maintenance Requirements for Fence Durability After Installation?
Keeping a fence in good condition is an important part of home maintenance, and hiring a professional fence company can help ensure that your fence is well-maintained. 805 Fence Company can provide regular inspections and maintenance to ensure that your fence is secure and in good condition.
To ensure your fence is secure and in good working order, 805 Fence Company will check that all posts are firmly secured in the ground. We will also check for any loose parts or damage and make sure that any gates are properly maintained and remain functional. Additionally, we can keep the fence free of debris and vegetation, and inspect it for signs of rust, corrosion, or rot.
Regular maintenance is also important to keep your fence in good condition. 805 Fence Company can apply sealant or paint to the fence periodically, tightening any hardware and ensuring that it is in working order. We also check the fence for any signs of pest infestations.
By performing regular inspections and maintenance, a fence company can help ensure that your fence is secure and in good condition. This can help protect your home, property, and family, as well as increase the lifespan of your fence. Call us for a free estimate today.
Fencing Near Me
Are you searching for exceptional fencing services in Ventura County? Look no further than 805 Fence Company, your premier Fence Company offering unparalleled services for both residential and commercial needs. As a dedicated full-service provider, our team of knowledgeable professionals is committed to delivering excellence at every step of the process. Whether you're a homeowner looking to enhance your property's curb appeal or a business owner in need of robust security solutions, 805 Fence Company has you covered.
Our commitment to customer satisfaction sets us apart. At 805 Fence Company, we understand that each property is unique, and that's why we provide personalized solutions tailored to your specific requirements. Our extensive range of specialty products ensures that we can meet the diverse needs of our customers, from ornamental residential fences to heavy-duty commercial enclosures. With a keen focus on quality craftsmanship and attention to detail, we take pride in being your knowledgeable partners in achieving the perfect balance of security and aesthetics.
Choosing 805 Fence Company means choosing a local expert with a reputation for competitive pricing and reliable service. Our team is dedicated to transforming your vision into reality, offering not just fences but comprehensive solutions that stand the test of time. When it comes to "Fencing Near Me," think 805 Fence Company – your trusted fencing professional in Ventura County, committed to enhancing the beauty and security of your property.
Offices
Serving California
We serve Santa Barbara, Ventura, and Los Angeles counties.
Fence Consultation​
Get A Free Fence Estimate ​